Recently, Synthetic Turf of Virginia reached the finish of the community yard for Celebrate Virginia South, a newly built apartment complex in Fredericksburg, Virginia located near Wegman's, Central Park, and Marks and Harrison Amphitheater. The community area is open with a gorgeous pool, synthetic turf yard, and a community grilling station, beside an outdoor lounge area.
The patio immediately out of the back door of the apartment complex is laid with Sandstone rock, creating an open, comfortable lounge patio before entering the pool area. Cornered to the building, the patio wraps the fence around the pool to meet a community grilling area. Open with multiple patio tables, the patio contains a large countertop installed by Eastern Lawn and Landscape, Synthetic Turf of Virginia. The grey countertop holds six grills with red brick at the base. Directly to the right of the grilling station, sits couches surrounding a coffee table and a television hanging on the wall, with the view of the pool.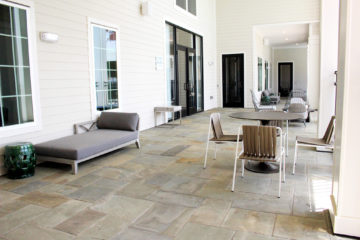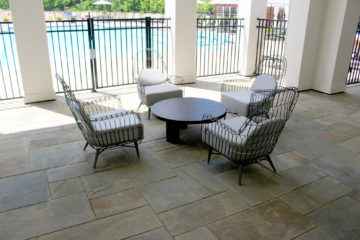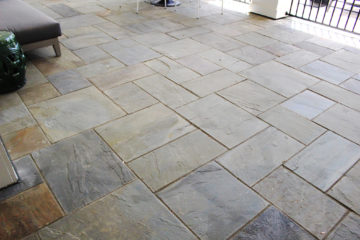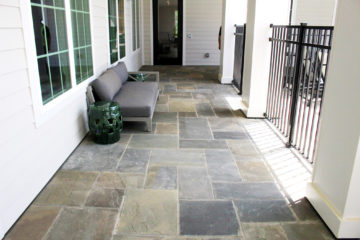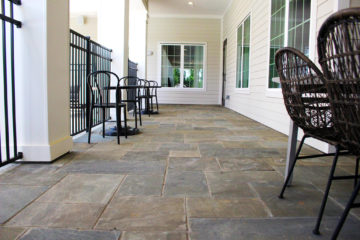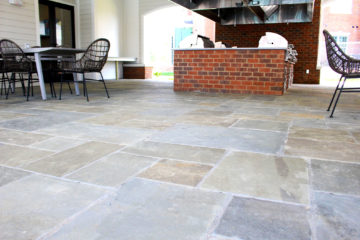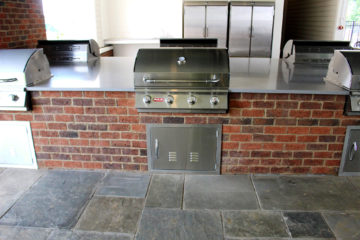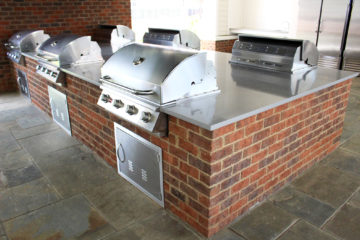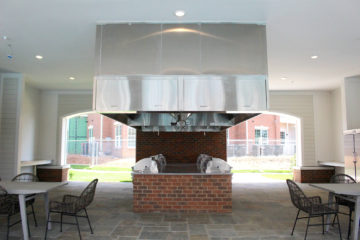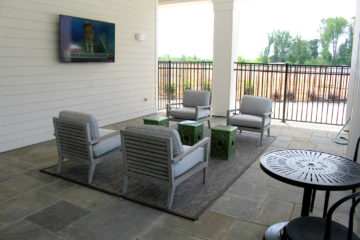 The large pool creates the center of the community area. The entrance of the pool slopes into the deep end, lined with in-water lounge chairs. Surrounding the pool is a patio laid with brick pavers which match the sandstone rock. The blue pool liner contrasts well against the grey and tan brick pavers. Lining the outside of the pool is lounge chairs shaded by black and white striped umbrellas.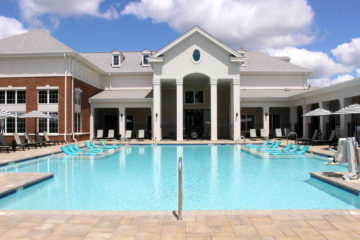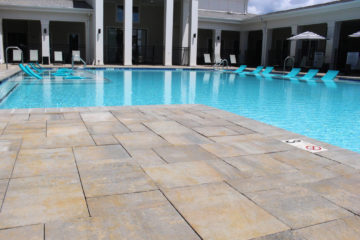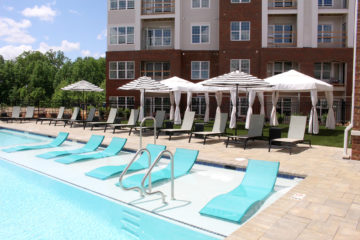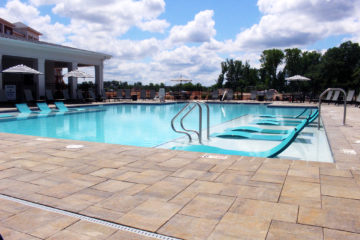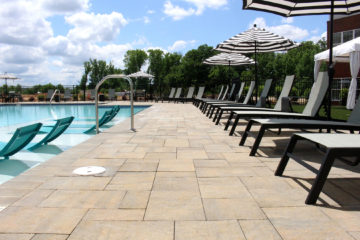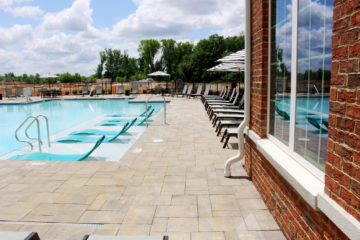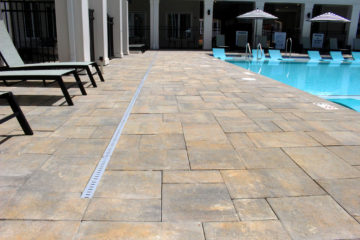 Next to the pool patio is Synthetic Turf Yard, that is large and flat. The green synthetic turf creates a perfect space for multiple needs, a great area for playing with pets, having a group get-together, or lounging in the sun. The synthetic turf, allows for an open community area that creates an at home feel for each of the residents of Celebrate Virginia South.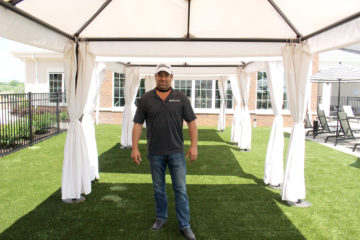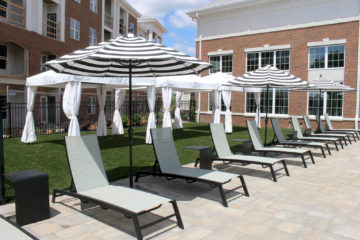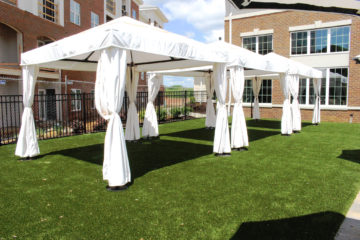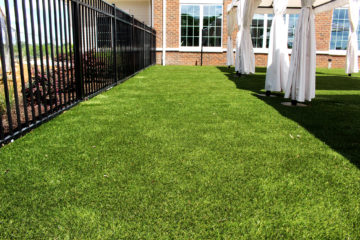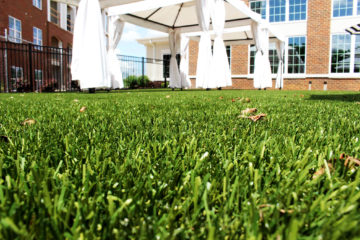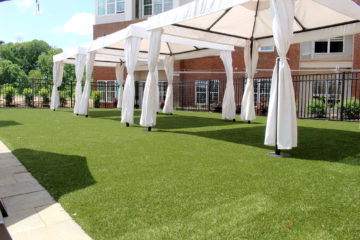 We are proud to finish the community backyard containing a Synthetic Turf Yard, a large in-ground pool, a lounge patio, and community grilling station for the newly built apartment complex, Celebrate Virginia South, located in Fredericksburg, Virginia. We hope to see many residents enjoying this comfortable area all Summer!